Sustainability Committee Meeting Thursday 12/5
Sustainability Advisory Committee Meeting
Thursday, December 5, 2019
City Hall, City Court Room, Second Floor, Room 209, 5:30-7:30 PM
Agenda items include:
Sustainability Committee Meeting Tonight!
Tonight is the Sustainability Advisory Committee Meeting
Agenda items include:
Green Commuting Fair
Want to learn more about sustainable commuting options in Albany? Then come to the Green Commuting Fair at Tricentennial Park on Monday, May 14th from 10AM to 2PM! Hosted by the New York State Interagency Sustainability Committee, the event will feature:
- An electric vehicle ride and drive (see and test out the latest plug-in vehicles);
- Information and resources on green commuting, including transit, carpooling, bike share, and more; and
- People to assist you in finding the best green commute option for the upcoming Green Your Commute Day (taking place on 5.18.18)
So stop on over and learn more about how you can green your commute!
City of Albany joins the Compact of Mayors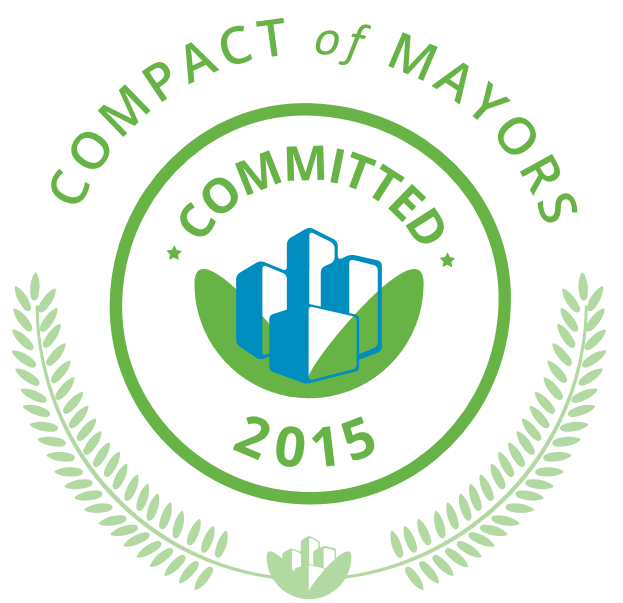 Albany Mayor Kathy Sheehan is proud to announce her commitment to the Compact of Mayors, a global coalition of mayors and city officials pledging to reduce local greenhouse gas emissions, enhance resilience to climate change, and track their progress transparently. Launched at the 2014 United Nations Climate Summit, the Compact of Mayors is the world's largest coalition of city leaders addressing climate change by pledging to reduce their greenhouse gas emissions, tracking their progress and preparing for the impacts of climate change. Find Albany on the global map of committed cities here.
Sustainability Advisory Committee releases 2015 Annual Report
The Sustainability Advisory Committee (SAC) released its first Annual Report, which summarizes SAC's recommendations for futhering sustainability initiatives within the City. The report was completed in June 2015. Learn more...
City of Albany Energy Plan Released
The Albany Energy Plan
is a strategic plan to reduce the City's energy use and related greenhouse gas emissions in a cost-effective manner while ensuring reliability and resilience. The finished plan, which was developed over a year of in-depth analysis and multiple stakeholder meetings, provides a comprehensive approach to energy use reduction and management, both within municipal operations and city-wide.